Talk about Flexible Learning
Since Kitty te Riele's Flexible Learning reports were launched at Victoria University there has been a steady conversation: newspapers, radio and Twitter have been abuzz with flexible learning findings.
Putting the Jigsaw Together: Flexible Learning in Australia (1.7 MB) shows social and economic benefits for many of the 70,000 young people in 900-plus flexible learning programs.
The main findings were summed up through seven core issues:
1. A Flexible learning sector. The 900-plus flexible learning programs fit into one of three structural arrangements – within a high school, a TAFE or Community College, or as a stand-alone program – and these programs formed an unofficially recognised flexible learning sector. Findings showed this deserved formal recognition through better-targeted policy, research and community support.
2. Financial and social returns on investment: These programs ultimately saved money; without flexible learning there would be a substantial individual and societal cost and loss.
3. Overall coherence and alignment: It was fundamental that each program had alignment between the valued outcomes, the actions taken and the underpinning principles.
4. Evidence for success: Quantifying success of a program and communicating these results to outsiders was important.
5. Young people's input and strengths: Every young person has strengths, and harnessing these skills is crucial. "Deeper and more lasting learning occurs when curriculum is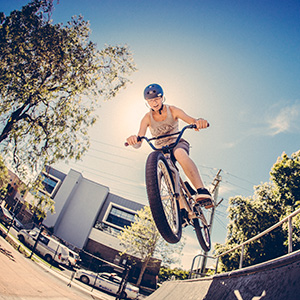 tailored to the student population, through personal learning plans or shared interests. Project-based learning and explicit links with students' lives are especially useful."
6. Staff as the greatest asset: "Research is clear that genuine and caring relationships with teachers and peers are essential for the success of flexible programs," the report found.
7. Showcases for innovation: Successful programs had the potential to become inspirational learning models, which could then "inform change in mainstream education," the report found.
Given that staff are among the greatest assets for these programs, Dusseldorp Forum flew staff from the eight flexible-learning programs featured in the case studies to Melbourne for the launch-day workshop. Despite the programs having different structures, sizes and locations, staff discovered their programs had much in common, and shared tips and gained inspiration from each other (see photograph below).



Program staff such as WAVE (Wirreanda Adaptive Vocational Education) manager Paul Sherman from Adelaide found the workshop "really valuable".
"I was picking up a whole pile of bits and pieces," Paul said. "It reinforced we were doing similar things: making a place the kids belong to; making them feeling safe and secure; letting them know that adults care for them; ensuring what they are learning is relevant and will help them in life."
"There are so many challenges that we face, and just be able to bounce off people who are in a similar situation and know how challenging it is, or frustrating it can be, and to hear other solutions; it was really, really valuable."
Going forward, workshop participants are keen to set up a support network via email, a Facebook page and visit similar programs to learn different approaches.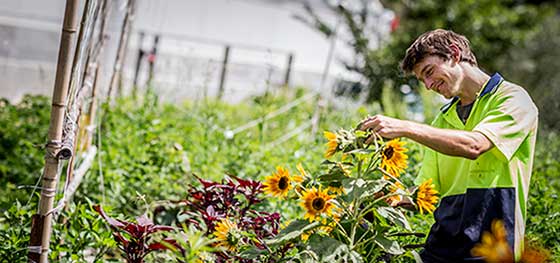 Output from the study
The two-year study produced a main report accessible here, eight in-depth case studies here, 22 shorter case studies here, and a database of more than 900 flexible learning programs here. This material serves two main purposes: First, for young people (and their parents, youth workers and teachers) to find a suitable program. Second, for flexible learning programs to learn about and from each other.
The report concluded that formal recognition of the success of Flexible Learning Programs could facilitate system-wide improvements to enhance education for all young Australians.
It is inspirational to hear the conversation expanding around flexible learning. Thank you Associate Professor Kitty te Riele, The Victoria Institute for Education, Diversity and Lifelong Learning (part of the Australian Government's Collaborative Research Network) and The Ian Potter Foundation.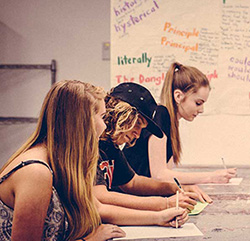 The launch also generated interest from the philanthropic and educational policy sectors, and the media.
"Alternative Education stops thousands from dropping out of school," was the headline of an article in The Age; while the Sydney Morning Herald wrote wrote how alternative learning helped break addiction and poverty cycles.
Alternative education was discussed on Sydney's ABC radio 702's Mornings with Linda Mottram, as well as on Hobart's ABC Local Radio and Hope 103.2. On September 11 ABC Radio National aired a segment in Natasha Mitchell's Life Matters 9am radio program.
Meanwhile, The Conversation ran an article by Kitty te Riele headlined: "Flexible learning helps students with disadvantages finish school".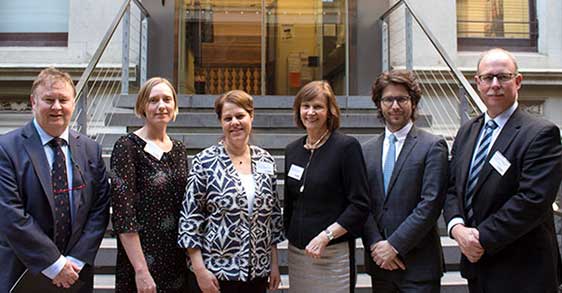 Left to right: Roger Slee (Director, The Victoria Institute), Jo Taylor (Strategy Manager, Dusseldorp Forum), Kitty te Riele (Victoria University), Janet Hirst (CEO, the Ian Potter Foundation), Alberto Furlan (Senior Program Manager, the Ian Potter Foundation), Warren Payne (PVC Research and Research Training, Victoria University).