Life of Learning – Indigenous Science
WHEN Aboriginal elders approached Macquarie University 10 years ago, it marked the start of a unique collaboration, writes Erin Rozgonyi of the National Indigenous Science Education Progam (NISEP).
It was 2004 when Indigenous elders from northern NSW first talked to researchers to collaborate on a profound project: documenting customary medicinal knowledge and identifying plants with significant health benefits. This partnership, called the Indigenous Bioresources Reseach Group (IBRG), quickly led to the creation of a new community capacity-building scheme: the National Indigenous Science Education Program (NISEP). A prominent voice in this group of elders, Yaegl man Uncle Ron Heron, marked the 10-year anniversary of this community-university relationship by accepting an honorary Doctor of Letters from Macquarie University in recognition of his significant contribution to science, education and leadership building.

I feel enormous pride; I have come a long way from a tin hut.
Dr Ron Heron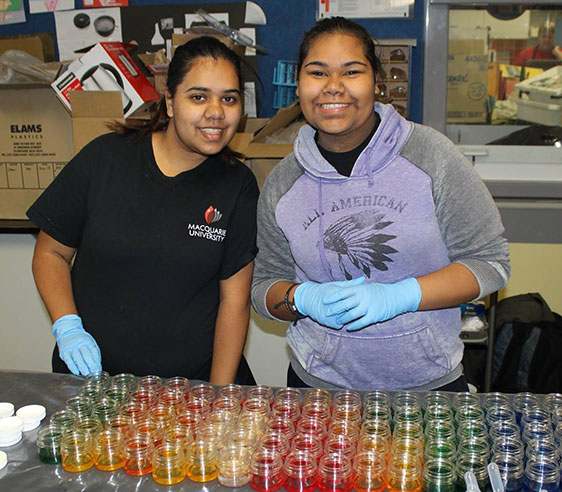 No stranger to universities, Uncle Ron holds a Bachelor of Arts and Bachelor of Letters by thesis in prehistory and anthropology, and lectured in Indigenous Studies for 10 years at Lismore's Southern Cross University. He has contributed to academic papers and books on bush medicines and ethnographies on North Coast Aboriginal peoples, dictionaries of Aboriginal languages, and books and audio recordings of Bundjalung and Yaegl stories.
"I feel enormous pride; I have come a long way from a tin hut," Uncle Ron says in reference to his early days, growing up in the mission system in the Clarence Valley. As a young man he cut and burnt cane, and picked vegetables on farms, but in his 30s became an Aboriginal Drug and Alcohol counsellor. Even now Uncle Ron does not let his age, or the effects of a stroke he had in 2010, get in the way of his continued learning and community contributions. Re