First community rising: Justice for Bourke
Something is happening in Bourke in northwest NSW. It is not immediately apparent in the town's flat, main road, or on the red grassy plains, or even under the twisted Coolabah trees on the olive-brown Darling River. But it is there; it is hope, rising through the dusty heat after more than a decade of drought, motivating the community to solve long-standing complex social issues.
Bourke is reshaping itself, and its success is augured by extraordinary factors.
First, Bourke's call for change has come from within; it is the community taking control. Second, the move forward is using a strong collective impact framework. That is, community leaders from a range of sectors are working together with a shared vision of a safer Bourke with lower incarceration rates.
Third, one of its primary tools for change is a data-backed, proven process: Justice Reinvestment.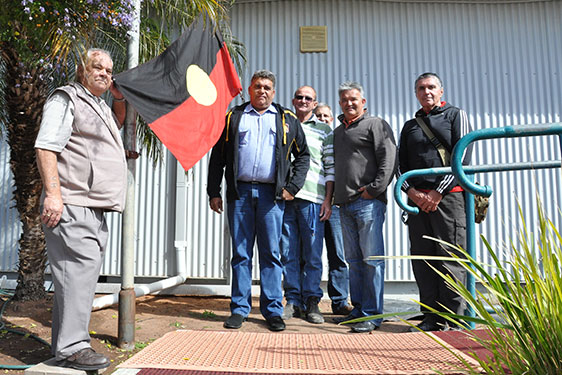 Above (left to right): Mr Victor Bartley, President RSL Sub Branch Bourke, Alistair Ferguson, Phillip Parnaby, Owner of Diggers on the Darling, Andrew Rose of the Maranguka team, Stephen Howarth of the NSW Office of Aboriginal Affairs and Mick Williams of the Maranguka team, raising the Aboriginal flag outside the Bourke RSL.
Long-time Bourke resident Alistair Ferguson is the Executive Officer of Community Development, Just Reinvest NSW, and chairman of the Bourke Aboriginal Community Working Party. To help get the project off the ground, Dusseldorp Forum and Vincent Fairfax Family Foundation have co-funded Alistair's position in the community, enabling him a degree of independence as he coordinates the new approach.
"This is community-led, the community is in the driving seat," Alistair says of the movement. "It is about addressing the shameful overrepresentation of young Aboriginal people in juvenile centres.
"The other key element, where we have captured the imagination of the state and federal government, is this: We are not sitting at the table requesting or asking for money or funds, what we are asking and requesting is their support within existing budgets that are available today.
"Justice Reinvestment is a core critical component to the much larger, grander scheme of things in the community strategy Maranguka," Alistair says.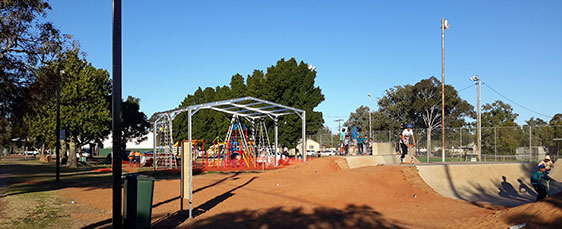 Maranguka* – an overarching strategy to ensure the community's ongoing well being – emerged in 2008 as the operational arm of the Bourke Aboriginal Community Working Party.
Embedded within Maranguka is 'Justice Reinvestment'. Justice Reinvestment, administered through