Maranguka Justice Reinvestment
Maranguka, meaning 'caring for others' in Ngemba language, is a model of Indigenous self-governance which empowers the community of Bourke, NSW to coordinate the right mix and timing of services so that Aboriginal children and families can thrive. This is achieved through an Aboriginal community owned and led, multi-disciplinary team working in partnership with relevant government and non-government agencies.
What does it look like when community leads change?
Maranguka and Just Reinvest NSW partnered in 2012 to develop a Justice Reinvestment 'proof of concept' in Bourke to reduce the number of young people in the criminal justice system. Justice Reinvestment is a data-driven approach to improve public safety and reduce criminal justice spending. By addressing the underlying causes of crime, savings are reinvested in strategies that strengthen communities and prevent crime.
The Maranguka Justice Reinvestment Project adopts a collective impact framework that changes the way government, NGOs and community members provide services to the community. Working groups bring everyone together to deliver the community-developed strategy to grow Bourke's kids up safe, smart and strong. Maranguka is directed and guided by the aspirations and wishes of the Bourke Tribal Council who advocate on behalf of the Bourke Aboriginal community so that Aboriginal people are making decisions about their own families and children.
Through a backbone team Maranguka complements existing services, providing better pathways and facilitated assistance for the community.

Partnership, Achievements and Resources
Dusseldorp Forum has partnered with Maranguka Justice Reinvestment since 2013 and in 2019 committed to a further five years of support for this ground-breaking approach that demonstrates the power of community coming together and taking the lead to create greater opportunities for their children.
$1.2million committed over ten years to develop and implement the Safe, Smart, Strong Strategy
Advocating alongside Maranguka and Just Reinvest NSW for policy changes, increased project resources and increased awareness of juvenile justice issues in Australia
Strengthening community and project team capacity through professional development and mentoring
Reduced offending and reoffending by young people up to 18 years – 38% reduction in the number of juvenile charges in the top five categories 2017-2018
Less Time in Prison for Young People (18-25 years) – The average sentence was 62% shorter for 18-25 year olds in 2017 compared to 2016
More Driver Licences and Less Driving Offences – 72% reduction in young people (up to 25 years) proceeded against for driving without a licence 2015-2017
Reduction in family violence – Rate of domestic violence re-offending among domestic violence offenders (aged 26 and over) down from 78% in 2014 to 30% in 2016 (48% reduction)
More time at school – 31% increase in the retention rate for Year 12 students 2017 -2018
KPMG calculated the savings generated in 2017 by the collaborative efforts in Bourke at $3.1 million – 2/3 in justice savings and 1/3 broader economic impact to the region. This economic impact was five times greater than the operational costs of Maranguka in 2017. KPMG estimates that if just half the results achieved in 2017 are sustained, Bourke could deliver an additional economic impact of $7 million over the next five years. From 2019 NSW State and Federal Governments have committed five years of core funding for Maranguka's operations.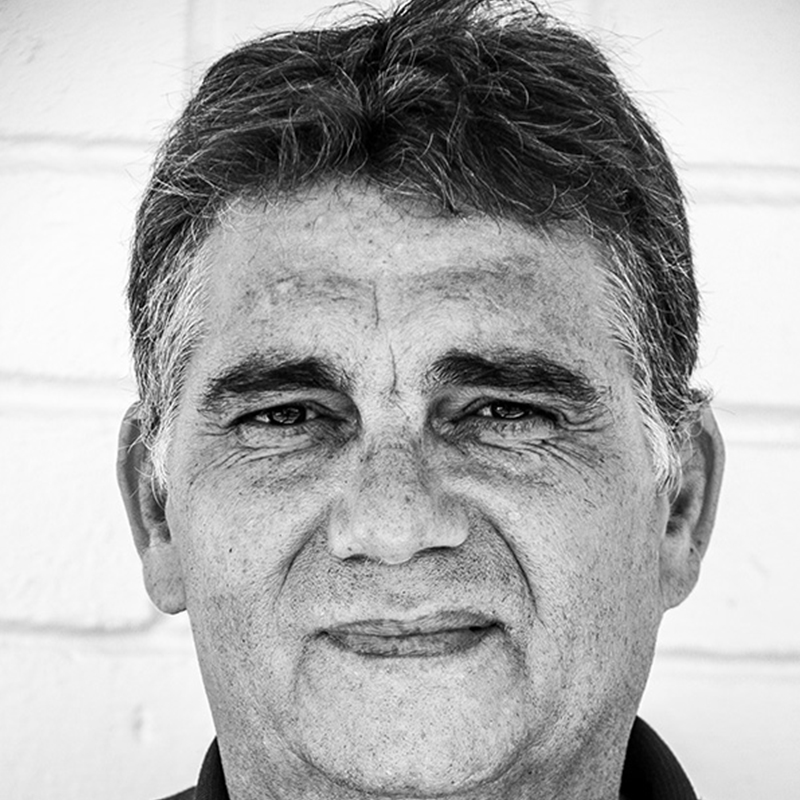 Maranguka has brought community members including young people to the table and put them in the driver's seat. It is supporting open and inclusive dialogue, which is the basis of community-led change. The Bourke community are owning the solutions. This renewed hope brings aspirations to maintain this hope, and to do better, and then better again.

Alistair Ferguson, Founder and Executive Director, Maranguka